Bob Merritt has been a teacher for much of his career. He has 12 years of experience in public education and over two decades in private-sector corporate education. Bob served two terms on the Goddard Board of Education, including stints as the board Vice President and President. He is also past president of the Mulvane Teachers Association.  Bob has taught on four continents and may be the only Kansan who has skyped in and voted on BOE actions from India, Brazil, Canada, and China!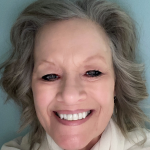 Dr. Janet Neufeld has extensive experience in public education. She was superintendent of school districts in Kansas and Oklahoma, and served in several district leadership roles in three states. Neufeld received her doctorate in education from Kansas State University; she also has a specialist degree in general school administration and innovation strategies and education technology from Pittsburg State University.
Douglas Shane, DVM, PhD served on the USD 416 Louisburg Board of Education when he was selected to fill a vacancy in 2021. He is passionate about crafting policy to protect the interests of students and good teachers, working to promote truth and transparency in schools, establishing methods and processes to ensure truthful and strategic budgeting, and fostering programs with established efficacy to enhance student achievement.