Education leaders, prosecutors weigh in on truancy, chronic absenteeism
Amid increases in chronic absenteeism, defined by the Kansas State Education Department (KSDE) as a student missing 10% of the days school was in session at any point in the year, we asked education leaders in the state their opinions on the causes and solutions of the problem. Next, we discussed legal remedies with a series of questions to county prosecutors.
The rate of chronic absence among Kansas K-12 students rose from a pre-Covid level of 13.93% in 2019 to 17.54% in 2021 and shot to a level of 24.51% last year, an increase of 76% post-pandemic. Chronic absenteeism differs from truancy, which is defined by State Statute 72-3121 as:
"Whenever a child is required by law to attend school and is enrolled in school, and the child is inexcusably absent therefrom on either three consecutive school days or five school days in any semester or seven school days in any school year, whichever of the foregoing occurs first, the child shall be considered to be not attending school as required by law. A child is inexcusably absent from school if the child is absent therefrom all or a significant part of a school day without a valid excuse acceptable to the school employee designated by the board of education to have responsibility for the school attendance of such child."
According to Sedgwick County District Attorney Marc Bennett, "There are no criminal ramifications in Kansas. No fines or incarceration."
Some officials partially blame chronic absenteeism for declines on the state assessment at a recent hearing before the Kansas House Special Education Committee.
We reached out to several superintendents across the state for their perspectives on the issues. Responding were:
Kellen Adams of USD 453 – Leavenworth
Allison Anderson-Harder of USD 253 – Emporia
Don Blome of USD 365 – Anderson County
Fred Dierksen of USD 443 – Dodge City
We asked each a series of questions:
Are penalties for truancy and chronic absence, such as loss of athletic privileges, enforced in your district?
Adams: "Students are not allowed to participate in extracurricular activities/events on days when they are absent from school."
Anderson-Harder: (USD 253 referred our questions to its Student Handbook):
A student must attend the entire day of school on the day of an event or practice in order to participate in or attend the event or practice. The only exception is an absence due to an emergency or unavoidable circumstance other than illness, verified by the parent and approved by the administration.
When a student has been declared a truant, a hearing may be held to determine if the student will be suspended or expelled. If a student is not 18 years old, the proper juvenile authority will also be notified so that appropriate action can be taken.
If a student is less than 17 years old, a truancy affidavit will be filed with the county attorney
Blome: "The school district enforces truancy violations, which are reported to the county attorney. If a student has an unexcused absence from school on the day of an event, then playing/participation time could be restricted."
Dierksen: "Digging into our CA (Chronic Absence) numbers since 2018, there was a large uptick that started in 2020 and has trended upwards or stayed steady since. If a student is absent for any part of the school day on the day of an event, the student will not be allowed to participate or travel with the team. Prior permission from the coach and athletic director is needed for any game-day exemptions. If a student is given ISS (In-School Suspension), they will receive a one-game/day suspension. If a student is given OSS (Out-of-School Suspension), they will receive a minimum of two-game/day suspension.
Are parents held responsible for continued truancy and absences?
Adams: "Parents/guardians are held responsible for their children's school attendance in compliance with state law. Parents/guardians of truant students receive a warning letter, prior to reporting to the County's District Attorney's Office for review and enforcement if excessive absence patterns continue."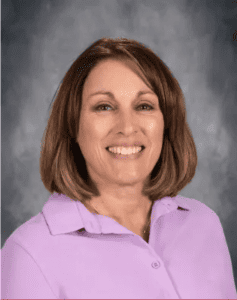 Anderson-Harder: Schools keep attendance records and regularly send letters and make phone calls to parents about absences.
Parents are the most influential people in students' lives regarding attendance. Our schools work with parents if there is difficulty observed getting students to school so barriers can be identified and resources offered.
Regular communication is provided to parents about the importance of attendance.
In severe cases, parents can be involved with the legal system by referring chronic truants to truancy courts or liaising with child protective services, if necessary.
Blome: "I don't know of any statute or policy that allows the school district to hold a parent responsible, other than reporting violations to the county attorney."
Dierksen: "Our first goal is working with parents is to try and help educate them on the importance of attendance and the fact that whether the absence is excused or unexcused, it is still an absence and your child is missing school and instruction. As we know, if children are not in school, they cannot learn. Here is basic guidance we follow at our schools as it relates to working with families on helping them get their children to school.
Building clerks reaching out to families to help identify possible reasons their child is not getting to school, helping to educate the families on why attendance is important and how poor attendance has a direct correlation to academic achievement and dropout rates. If we are seeing this practice work in reducing the absenteeism, we continue this practice. If this is not working then we proceed to:
Building principals set up face-to-face meetings with families to increase the urgency, continue to help educate families and make them aware of possible legal issues if their child does not start coming to school. If this works, we keep the communication line open and continue to work with the families and encourage positive attendance. If these efforts fail, we move to the next step:
District Attendance Officer conducts a home visit and gives the family another shot at correcting the problem. If this does not work, we refer them to Project DIVERT which is a pre-truancy program through 16th Judicial District Juvenile Services that requires student and parent meetings to address the issue. Students and parents are placed on a formal contract that must be adhered to or the USD 443 along with 16thJudicial District Juvenile Services files truancy.
What are your recommendations for reducing the levels of both offenses?
Adams: "Efforts to encourage daily attendance have included:
Increased and targeted communication efforts
Systemic attendance tracking for potential chronic absenteeism at the district, building, grade, and student levels
Celebrations of attendance goal achievement at the buildings, reinforcing positive behavior
Following truancy policies and regulations
Lastly, a focus on family engagement opportunities beyond the regular school day, to get families involved in their child's education."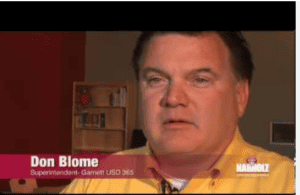 Anderson-Harder: Identify underlying causes and extend the necessary support to enhance student attendance and engagement
Emphasize cultivating a nurturing and welcoming school environment that fosters a sense of safety and engagement among students
Work with families to identify any potential barriers to consistent school attendance
Establish dedicated attendance teams at each of our schools to implement a comprehensive, proactive system for tracking, monitoring, and responding to student attendance
Continue to employ home visits as a means of further engaging families to address the root causes of absenteeism
Cultivated partnerships with external agencies such as SparkWheel and Crosswinds to provide in-school services
Maintain ongoing and effective communication with students and their families to ensure that the support is provided
Blome: "We continue to work on ideas to promote school attendance."
Dierksen: "It is the challenge of the school to help identify the reason and work with the student and families to help remedy the situation. Every student and family have (sic) different reasons for missing school and we must build relationships with our families where they will feel comfortable working with us in helping get their child back in school. We feel our process helps build these relationships and give families the opportunity to better understand the importance of attendance and work together to support their child's future success."
Prosecutors responding to our questions:
Sedgwick County District Attorney Marc Bennett
Douglas County Deputy District Attorney Joshua Seiden. DA Seiden referred us to a recent Lawrence School Board meeting discussing truancy prevention and restorative justice for juvenile offenders.
Brandon Cameron, Assistant Allen County Attorney
Does your office consider truancy and chronic absence serious issues?
Bennett: "Failure to attend school and progress to graduation can obviously have long-term adverse effects on students' future, so we take the matter seriously."
How many cases, post-Covid, has your office prosecuted, and has that number increased in recent years?
Bennett: "We received 2740 referrals for the 2022-2023 school year and 2616 for the 2021-2022 school year. This number has remained fairly constant over the past few years as far as the number or referrals. I would venture to say that the actual number of absences (beyond just meeting the statute #) has increased significantly, according to the feedback that we have received from area schools."
Does your office hold parents responsible for truancy?
Bennett: "We do offer resources to the family and work closely with the youth in a prevention model of case management and workshop approach. We are utilizing this approach rather than filing CINC (Child In Need of Care) cases on our Truancy referrals."
Bennett adds there aren't substantive legal consequences for non-compliance of truancy laws. "There are no criminal ramifications in Kansas. No fines or incarceration. The Child in Need of Care (CINC) code allows for the filing of a civil petition based on truancy. Such proceedings give the court jurisdiction to require the child and parent(s) to appear before a court. The remedies available to the court in such actions are typically limited to ordering the child to attend school or remedial class(es). We have found our program to be more effective."
Cameron offers mental health issues are often overlooked in the questions of truancy and absenteeism.
"I feel it's very important to understand that the current mental health crisis in at least Southeast Kansas (probably state-wide as well) contributes to truancy issues more than willful non-compliance. That's why the inclusion of truancy cases in the child neglect statutes is appropriate. Drugs, alcohol abuse, mental health disorders, and bullying are the general underlying reasons for much of the truancy our county experiences. I am proud of Allen County, as I believe we take a whole-person view of both the truant student and his/her parents or guardians when evaluating the best course of action."
From The Lawrence Times coverage of the recent school board meeting:
As district leaders became increasingly concerned about chronic absenteeism — missing 10% or more of school days for any reason — they devised the truancy prevention program. Its goal is to keep students on track with attendance, and in turn, keep them from being subjected to the criminal legal system for truancy.
Students are considered truant if they are absent without excuse for a "significant portion" of the school day for three days in a row, for five days in a semester, or for seven days in a school year. When students reach those thresholds, the district is mandated to report them to the Kansas Department for Children and Families. In an attempt to avoid that, if schools send a truancy warning letter home with students, they will also send a truancy prevention program flyer.
As part of the truancy prevention program, a program called SupportEd provides services for kindergarten students through eighth grade students. The O'Connell Children's Shelter serves high schoolers. Both allot a mentor or a case manager who will help guide each student.