KSBRC event attracts experts discussing ways to improve student achievement
With the theme of Improving Student Achievement by Changing Adult Behaviors, the Kansas School Board Resource Center (KSBRC) brought education experts from Kansas and nationwide to Wichita for a day-long conference aimed at reversing recent multi-year declines in student test scores. The audience included school board members from around the state, some elected only the night before, State School Board Member Danny Zeck, and school administrators, all searching to stem the downward trend in student achievement.
Among the speakers was education reform advocate A. J. Crabill, author of Great on Their Behalf, Why School Boards Fail, How Yours Can Become Effective. The former Kansas City, Missouri school board member discusses the adult behaviors that need changing:
"School boards that want to be intensely focused on improving student outcomes will start by focusing their mindset on that singular task — not on political advantage, not on all of the adult inputs, not on what is popular. A focused mindset is the first step in creating the conditions for improvements in student outcomes. When the mindset is focused on student outcomes, the next most vital behaviors are clarifying the community's priorities, monitoring progress toward the priorities, aligning school system resources with the priorities, and communicating the results back to the community."
Crabill says SMART goal-setting using community input is key:
"School boards only exist to represent the vision and values of the community. The first step in representing the community's vision is to listen to the community and then write down the vision in the form of goals that describe what students should know and be able to do. For those goals to be effective, however, they must also be SMART — specific, measurable, attainable, results-focused, and time-bound."
Crabill spoke on the journey of a school board member before and after the election:
"School systems only exist to improve student outcomes, and if we intend to lead this work, it is worthy of our full dedication and preparation. If someone is truly devoted to serving our community's children as a school board member, they will pursue training specific to serving on a school board prior to even filing. It is harmful to children for candidates to assume they understand the job without explicit study and training; this is a sign of someone who is pursuing their own greatness, not the well-being of children. Similarly, school boards that do not make this type of training available to potential candidates are protecting their self-interests, not student interests. This is the distinction between preboarding — receiving training on how to be intensely focused on improving student outcomes prior to filing — rather than onboarding — waiting for this training to occur after the election. Training after election is necessary but insufficient to maximize school boards' ability to serve students; preboarding is needed for that."
Many teachers need training in the science of reading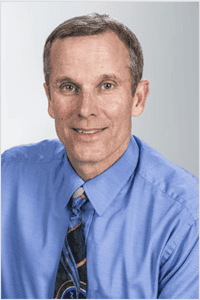 Pittsburg State Professor Dr. David Hurford, Executive Director of the school's Center for READing (Research, Evaluation and Awareness of Dyslexia), says learning to read requires mastering its "mechanics":
"The mechanics of reading are the essential elements needed for anyone, regardless of age, to learn how to read. It begins with the understanding that the English Writing System is similar to a "secret code" based on the alphabet, where letters represent sounds. To become a competent reader, you need to know that words are made up of sounds, and those sounds are represented by letters ("alphabetic principle"). That knowledge is then used to translate each letter into the sound that it represents, blend those sounds together, and recognize the word just pronounced. This is why having a good vocabulary is important for learning to read.
"Learning to read also helps you grow your vocabulary. Once you know how to read, your vocabulary is more likely to grow too. The Secret Codes curriculum is a unique way to teach kindergarteners how to read. It's meant to be the main reading program for kindergarteners. But if older kids are having a difficult time learning to read, it can also be used to help them catch up. So, it works for both little kids just starting out and as an intervention for older kids who need extra help with reading."
Dr. Hurford says dyslexia also requires "decoding":
"When I talked about the name "Decoding Dyslexia," I mentioned that scientists are continually examining aspects of reading. Just to clarify, we already know how to teach reading effectively when we use methods based on science. However, the term "Decoding Dyslexia" is clever as an organization's name because "decoding" is important in learning to read, especially in an alphabet-based writing system like English. It also suggests that there's still more to learn about dyslexia. This organization, Decoding Dyslexia, has been a big help for many families. They have connected struggling readers with the services they need, advocated for their children, and been active in public policy issues."
Professor Hurford is among the critics of college education programs for their ineffectiveness in instructing would-be teachers how to teach reading. He says a program called "LETRS" has shown promise:
"LETRS stands for "Language Essentials for Teachers of Reading and Spelling." Louisa Moats realized that many colleges of education were not using effective methods for teaching reading, which led to a reading crisis where many students struggled to learn how to read. The mechanics of reading include understanding sounds, connecting them to letters, and blending them into words. Building fluency and vocabulary are the next crucial steps in this process. To tackle the lack of training in many teacher-preparation programs, Louisa Moats created LETRS, a two-year training program for teachers. After completing the program, teachers are equipped to use science-based methods to help all students become competent readers. It is a proven way to make sure more kids can learn to read well."
USD 329 Wabaunsee builds character
USD 329 in Wabaunsee is recognized for its unique approach to character development in its students, regardless of age. First graders are taught the basics of responsibility and leadership, even conducting class meetings. Superintendent Dr. Troy Pitsch defines the "Leader in Me" program:
"The Leader in Me is a comprehensive framework focusing on three key components: Leadership Culture, Academic Excellence, and Civic Responsibility. By fostering a leadership culture, we empower students to take ownership of their learning journey. Academic excellence remains a top priority, ensuring students reach their full potential. Additionally, instilling civic responsibility cultivates a sense of duty towards the community. Together, these components create a dynamic educational environment that not only equips students with academic skills but also nurtures their leadership abilities and commitment to social responsibility."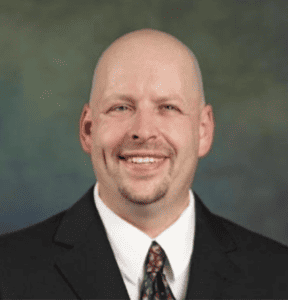 Dr. Pitsch says his district prefers Social-Emotional Character Development over today's Social-Emotional Learning, which too often morphs into parental rights concerns over gender identity and other sensitive issues:
"Our district's emphasis on Social-Emotional Character Development aligns seamlessly with our community's core values. We prioritize building qualities that foster resilience and character strength, creating a proactive approach to student well-being. This focus on instilling positive attributes enhances individual growth and contributes to a harmonious and thriving school culture. By nurturing these qualities, we empower students to navigate challenges resiliently, promoting a proactive, strengths-based approach over SEL reactive measures. It's a philosophy that resonates deeply with our community's belief system, ensuring a holistic and enduring impact on our students."
Dr. Pitsch says all students in his district and elsewhere can benefit from USD 329's "ABCs of Student Success"
A: Attendance: Regular attendance is crucial for consistent learning.
B: Behavior: Promoting a positive and respectful environment.
C: Curriculum Mastery: Ensuring students grasp core concepts for academic success.
KSBRC will shortly announce training sessions specifically designed for newly elected school board members, as well as advanced training for existing board members.