State BOE recommends districts shed Native American mascots
The Kansas State Board of Education (BOE) issued a "strong recommendation" to districts to discontinue their use of Native American mascots and logos in their athletic programs. In doing so, the board accepted the guidance of an advisory committee formed earlier this year in the wake of an alleged racist comment from Education Commissioner Randy Watson.
Board Member Michelle Dombrosky was the lone opposing vote on the measure, although members Ben Jones and Jean Clifford, both defeated in primary elections in August, abstained.
Dennis Hershberger won the 7th District seat over Jones:
"This is simply an extension of WOKE ideology. If we as a culture keep pandering to this nonsense, the argument could be made to change the name of our great state, which was named after the Kanza native tribe. The State BOE has a responsibility to set precedence that allows local boards to identify themselves, and this usually involves the kids choosing the mascot name. We should always protect the 1st Amendment; freedom of speech. "
Cathy Hopkins will replace Clifford in the 5th District:
"I agreed with District 3, Michelle Dombrosky's comments and appreciated that she spoke with Native Americans to hear their personal thoughts.
"I also appreciated District 5 member Jean Clifford's comments, based upon feedback from constituents, that this is definitely a local community/ local school board issue. I, however, did not understand why Mrs. Clifford, upon making that statement, then abstained instead of voting No with Mrs. Dombrosky.
"I was quite concerned with the wording of the recommendation as it came across contradictory to me. How is it 'only' a recommendation when a time frame is put in place? "
Schools are not bound by the measure, and accreditation will not be affected by non-compliance.
Changing logos and mascots is an expensive proposition. School officials would have to divert money that could be used for instruction to replace uniforms, signage, stationery, and anything else that bears a logo. And with more students below grade level in Kansas than are proficient, those who voted to recommend these changes are sending a message that logos are more important than improving educational outcomes.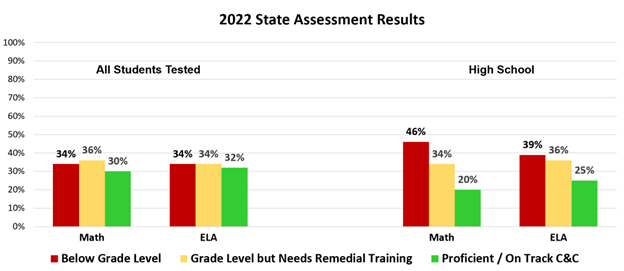 In recent years, Atchison, Hiawatha, Shawnee Mission, and Wichita have retired their Native American Indian nicknames and imagery; however, more than two dozen schools still retain them:
Andale Indians
Bonner Springs Braves
Clearwater Indians
Council Grove Indians
Hays Indians
Hoxie Indians
Larned Indians
Leoti (Wichita County) Indians
Liberal Redskins
Little River Redskins
Manhattan Indians
Marion Indians
Medicine Lodge Indians
Miltonvale (South Cloud) Warriors
Osage City Indians
Oswego Indians
Peabody-Burns Warriors
Floyd Liberal Arts Magnet Redskins
Santanta Indians
Smith Center Redmen
South Barber Chieftains
Francis Indians
Paul Indians
Tonganoxie Chieftains
Wamego Red Raiders
Danny Zeck, is another new member of the State BOE, winning an open seat in the 1stDistrict:
"The Kansas Board of Education should not recommend districts shed their Native American Mascots. That decision should be left up to local School Boards."
New board members take office in January.